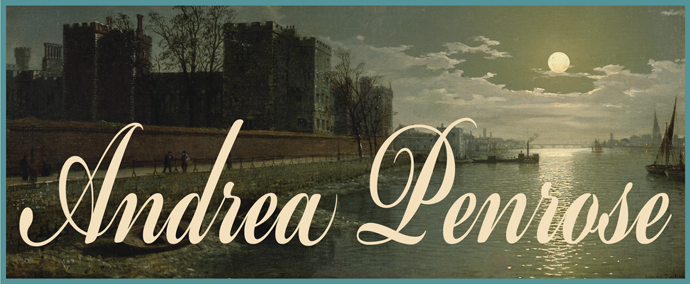 Bestselling Author of Regency Historical Mysteries

A Regency Celebration of the Holidays


As a special thanks to all of you who have signed up for my newsletter I've made a special compendium of my favorite chocolate recipes, inspired by my Lady Arianna Regency mystery series.
You can download the special free PDF from my clicking here!
Holiday Stories to Warm Your Heart
The days are growing shorter and the the nights are turning colder here in the northern hemisphere, which is a sure sign that the winter holidays will soon be upon us. (Where did summer go!) And to celebrate the coming season, I'm excited to announce that I've just released a new Christmas anthology, written under my Andrea Pickens pen name. Christmas By Candlelight, features two full-length, never before published in e-book form Regency novellas. Here's the blurb:
Two Regency Holiday novellas celebrating the true meaning of the season.
When winter nights are at their darkest, candlelight and the spirit of Christmas can spark light and love in even the most guarded hearts . . .
In "Lost And Found," a snowstorm strands two travelers at a remote inn. Even though they clash at their first encounter, carriage trouble forces them to join forces in order to make it to London by Christmas. Neither Nicholas nor Anna is happy about the arrangement, but as the journey takes an unexpected turn, they soon discover they have more in common than they think . . .
In "A Gathering of Gifts," an impetuous riding accident forces a country baron to play holiday host not only to his grieving widowed sister and young nephew but also to the headstrong heiress who lands her on his doorstep. He thinks she's arrogant and spoiled while she finds him gruff and unfeeling. But as Noel and his family prepare the modest house for a simple Christmas, secrets slowly come unwrapped, revealing that happiness can come in the most unexpected packages.
So come light the candles and celebrate a Regency Christmas—where Love is the greatest gift of all.
You can read an excerpt here!
Now, on to more Regency goodies . . .
I love the Regency because it was such a fabulously interesting time and place—it was a world aswirl in silks, seduction and the intrigue of the Napoleonic Wars. Radical new ideas were clashing with the conventional thinking of the past, and as a result, people were challenging and changing the fundamentals of their society.
In so many ways, it was the birth of the modern world, and for me, its challenges, its characters and its conflicts have such relevance to our own times . . . and hey, who can resist men in breeches and boots!
In both my Lady Arianna series and my new upcoming series (stay tuned for special news on that in the coming weeks!), I've sought to create two sets of lead characters who embody the intellectual curiosity—and courage—of the times. They'll be setting off on some devilishly daunting adventures. So lace up your corsets, tweak the tails of your cravat and let's enter a world of glittering ballrooms and deadly intrigues . . .
Please sign up for my newsletter so you'll be sure to receive updates on special promos and contests, as well as subscriber-only sneak peeks and insider information!
I also hope you'll enjoy exploring the Diversions section here, which features some fun background on the Regency and some of the people and places who appear in my books.
Just a few other things on logistics: The BLOG button in the social media icons will connect you to The Word Wenches, where Mary Jo Putney, Joanna Bourne, Patricia Rice, Anne Gracie, Nicola Cornick, Susan Fraser King and I blog about books, history, the craft of writing, and just about anything else you can think of! And in the BLOG section here on this website I'll be musing occasionally on Writing and . . . any other Quirk of Life that strikes my fancy.

And lastly, you can click on the links in the sidebar to connect to my other alter egos! I write traditional Regency romances under the pen name of Andrea Pickens. And I write Regency historical romances—which have more spice than the trads—as Cara Elliott.

Have you ever wondered where authors get the inspiration for their heroes and heroines? Well, I have an art background, so I'm a very visual person and love to look at historical paintings to help me picture my characters. You can see other seductive men and alluring women on my Pinterest boards.
Please check back often and say hi!