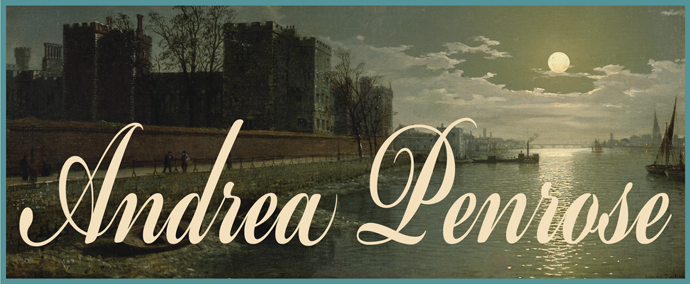 Bestselling Author of Regency Historical Mysteries


FLASH! A special e-book sale!


Lordly logic meets feminine intuition . . . things are about to get interesting! I'm delighted to announce that for a very limited time, the e-book editions of my two Wrexford & Sloane mysteries will be available for the special low promo price of $2.99! This won't last long, so get ready to curl up in an armchair with a cup of hot cocoa and dive into the world of Regency London!
As we step into Autumn . . .

I'm starting a new weekly feature where I'll be highlighting a photo from my daily plotting walks (I have an MFA in Graphic Design, so I always have my camera with me, looking to capture a snippet of natural beauty or bit of history. Many turn out to be inspiration for my scenes!) 
You can also follow me and my plotting walks on Instagram
I'll also be posting a snippet each week from current WIPs, so be sure to check in often and take a peek! Here's the current one:
Snippet from the daily plotting walk

As twilight colors the lagoon, the McGuffin suddenly appears out of nowhere . . . the plot thickens!.
Snippet from the current WIP

   As he slipped away, Arianna watched the shadows tangle with shadows, their dipping, darting shapes moving too quickly for the eye to discern. And all at once, the soft swish of the leaves took on a more menacing rustle.
    And to think that she and Saybrook had imagined a summer of quiet contemplation.
    "Damnation," she whispered. "It seems there will be no peace in our lives while Napoleon's arse is perched on a throne."
—A Question of Numbers; the new Lady Arianna novel-in-progress
I also visited Kensington Palace during this past summer . . . And speaking of Kensington Palace, I'm thrilled to announce that my next Wrexford and Sloane mystery has just been sent to my editor! It's entitled MURDER AT KENSINGTON PALACE, and the tentative release date is September 24, 2019. Stay tuned for further details!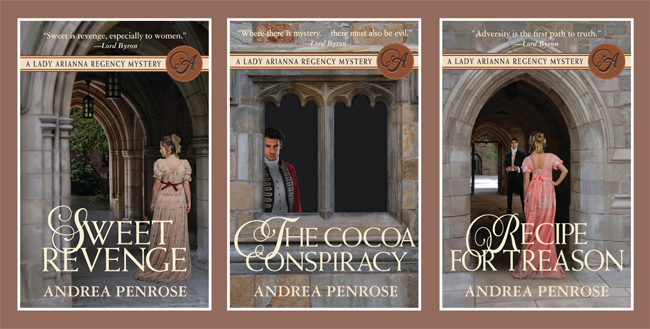 I've also got other exciting books news! The first three Lady Arianna mysteries are now available in audiobook format. You can buy SWEET REVENGE, THE COCOA CONSPIRACY and RECIPE FOR TREASON by clicking on the titles, which will take you to the online sales site. Enjoy!
And in other new book news,
the latest Lady Arianna adventure
is available in e-book format

It's now available at Amazon and all major e-retailers!
This fourth adventure takes Arianna and Saybrook to the court of exiled emperor Napoleon Bonaparte on the isle of Elba, where old ghosts and new enemies appear from the shadows to test their mettle. From the start, they find themselves up against diabolical treachery and deceptions, and with the clock ticking, the success of their mission will come down to a matter of Luck . . .
You can read an excerpt here!
The Inspiration Behind the
Wrexford & Sloane Series
I confess, given that my academic expertise in science ended in 9th grade biology class (you know, the one with formaldehyde, dead frogs and very sharp knifes!) So it might strike you as rather strange that science plays a big role in the plot of both Murder on Black Swan Lane and Murder at Half Moon Gate, the first two books of my  Regency-set mystery series. (And I'm delighted to announce that I've just signed to do two more books in the series, so stay tuned!)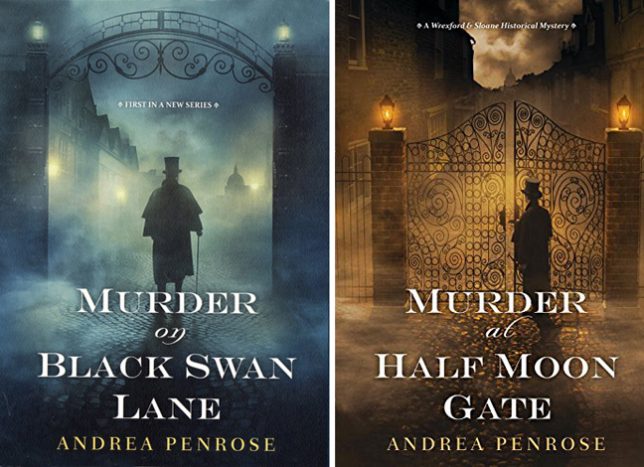 I have an art background, which may seem like the polar opposite from the world of laboratories, microscopes and bubbling chemicals. I thought the same thing until I read a marvelous book called the Age of Wonder by Richard Holmes. In it, he talks about how during the Regency era, the artists and scientists all thought of themselves as kindred souls. Exploration and discovery required imagination and creative thinking—painters, poets, chemists, astronomers—they all pushed themselves to think outside the box.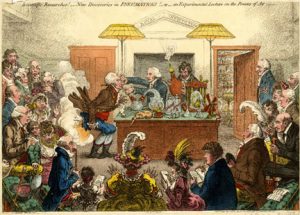 Hmmm, I thought . . . these are just the same qualities required to unravel diabolical mysteries. So it suddenly struck me that having a scientist and an artist could be a really fun combination. In the Earl of Wrexford and Charlotte Sloane, I've sought to create two lead characters who embody the intellectual curiosity—and gritty courage—of the times. They are opposites: a brooding aristocrat whose extraordinary mind runs on the rational new principles of scientific inquiry, paired with a struggling artist whose innate cleverness and intuition are the keys to her survival. Forced to work together, Wrexford and Charlotte find they make a formidable team, despite their differences. (Ah, but as science tells us, opposites often attract!)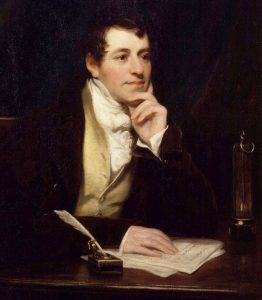 Okay, now I have a second confession to make—I may not be a science expert, but I'm a total Regency history geek. So it was great fun researching science during the era. Like in our own times, new discoveries and new technology were changing society. The top scientists were the hot celebrities. All the trendy people flocked to heard the public lectures at the Royal Institution, the leading scientific society in London. And yes, there were science groupies! The charismatic Humphry Davy (he's pretty dishy, isn't he?), the most famous chemist of the day, routinely had love letters and invitations for private hanky-panky—often wrapped in frilly undergarments—delivered backstage! (There are several scenes in my book set at the Royal Institution—I hope they will forgive me for creating intrigue and skullduggery within their hallowed halls!) You can read more about some of the real-life scientists of the Regency in the "Diversions" section. Just click here.
Now, on to more Regency goodies …

I also hope you'll enjoy doing more exploring in the Diversions section here, which features some fun background on the Regency
and some of the people and places who appear in my books.
Just a few other things on logistics: The BLOG button in the social media icons will connect you to The Word Wenches, where Mary Jo Putney, Joanna Bourne, Susanna Kearsley, Patricia Rice, Anne Gracie, Nicola Cornick, Susan Fraser King and I blog about books, history, the craft of writing, and just about anything else you can think of! And in the BLOG section here on this website I'll be musing occasionally on Writing and . . . any other Quirk of Life that strikes my fancy.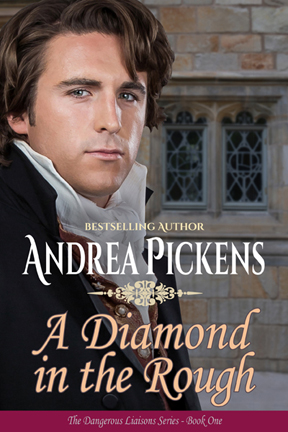 And lastly, you can click on the links in the sidebar to connect to my other alter egos! I write traditional Regency romances under the pen name of Andrea Pickens. And I write Regency historical romances—which have more spice than the trads—as Cara Elliott.

Have you ever wondered where authors get the inspiration for their heroes and heroines? Well, I have an art background, so I'm a very visual person and love to look at historical paintings to help me picture my characters. You can see other seductive men and alluring women on my Pinterest boards.
Please check back often and say hi!

Privacy Statement
This website is in compliance with new EU policies. Please know that it does not collect any data on visitors. If you subscribe to my newsletter, you will receive an opt-in message to make sure you wish to subscribe. Your e-mail will then be stored with a listserver that promises compliances with all the latest regulations. It will never be shared with anyone else, and will only be used to send you my newsletters to alert you to new book releases, author news and special offers.
Only your e-mail will be stored. You may unsubscribe at any time, and your e-mail will be permanently deleted.